Apply for an Access Credit Card
This application form was given to me by Stew Mills, amongst many other documents. It's really interesting for a few reasons. Firstly, it is not affiliated with any one Access issuing bank. Secondly, it shows the attitude towards lost cards and fraud prior to the Consumer Credit Act. Thirdly, it gives a good idea of the range of incomes likely to be seen in the early 1970s.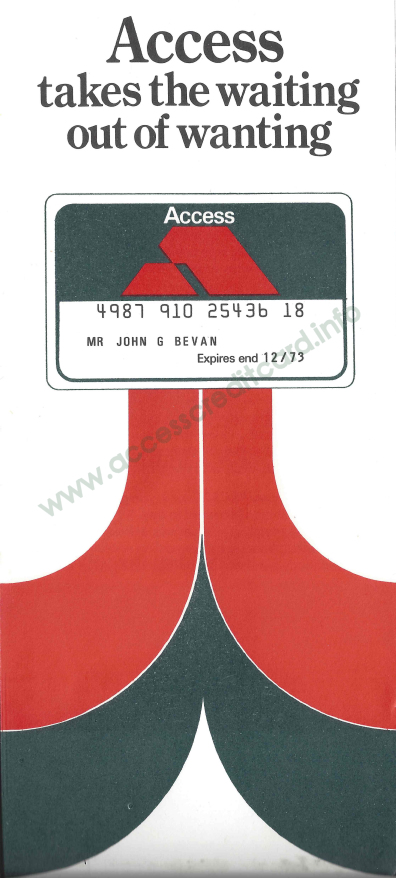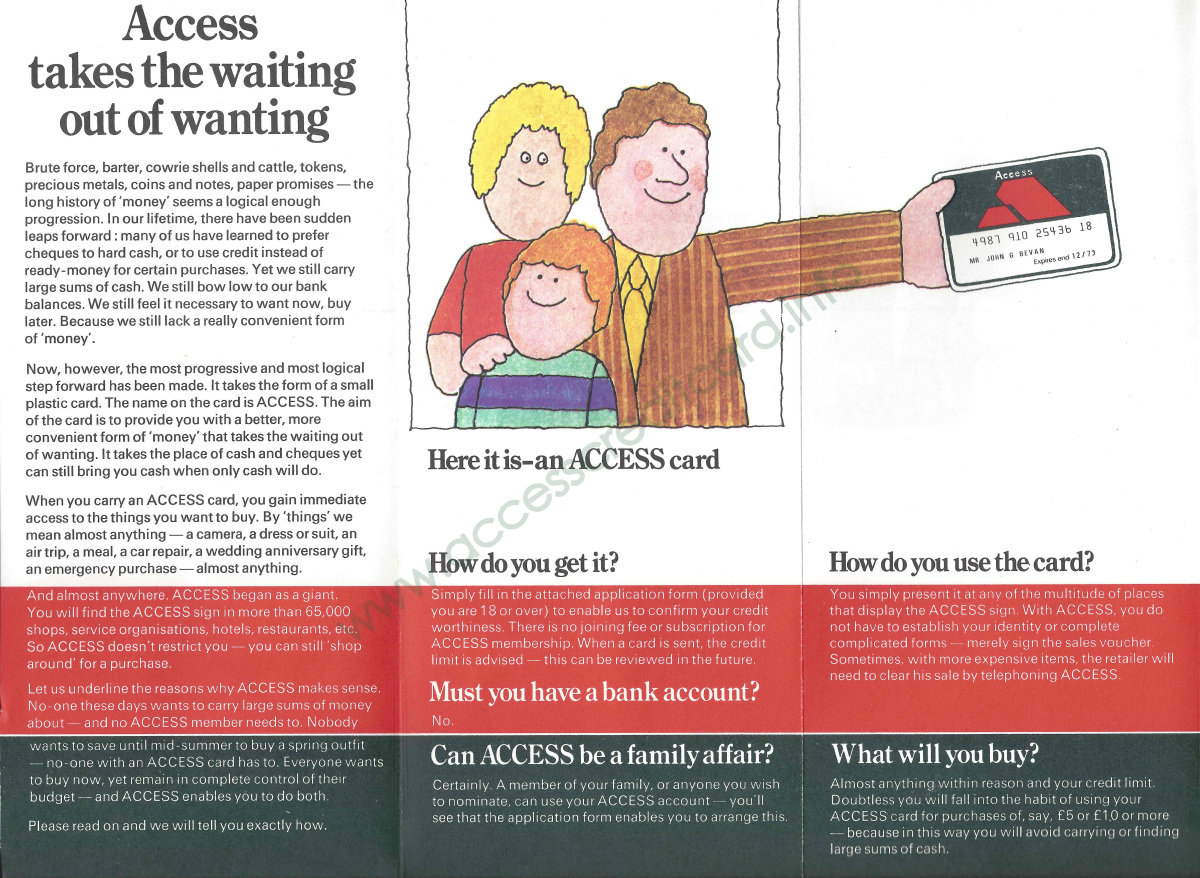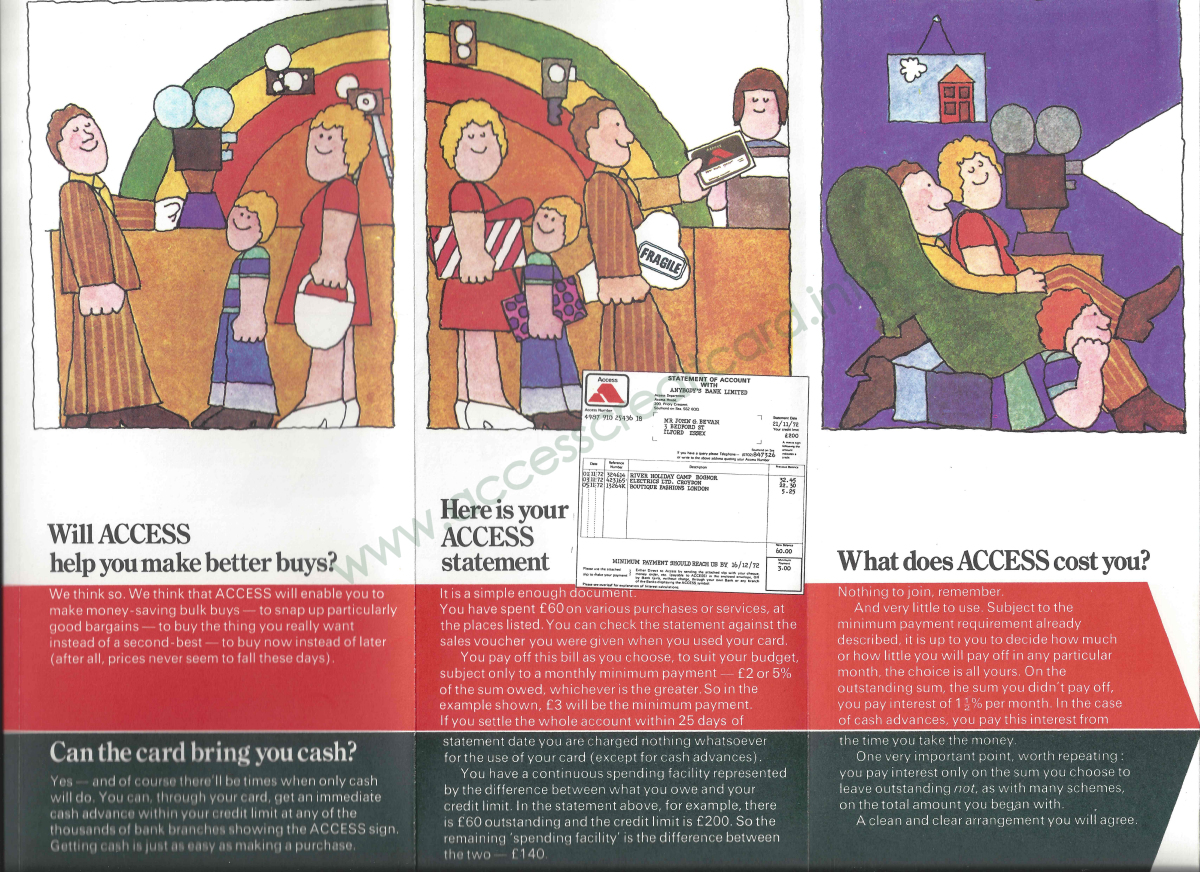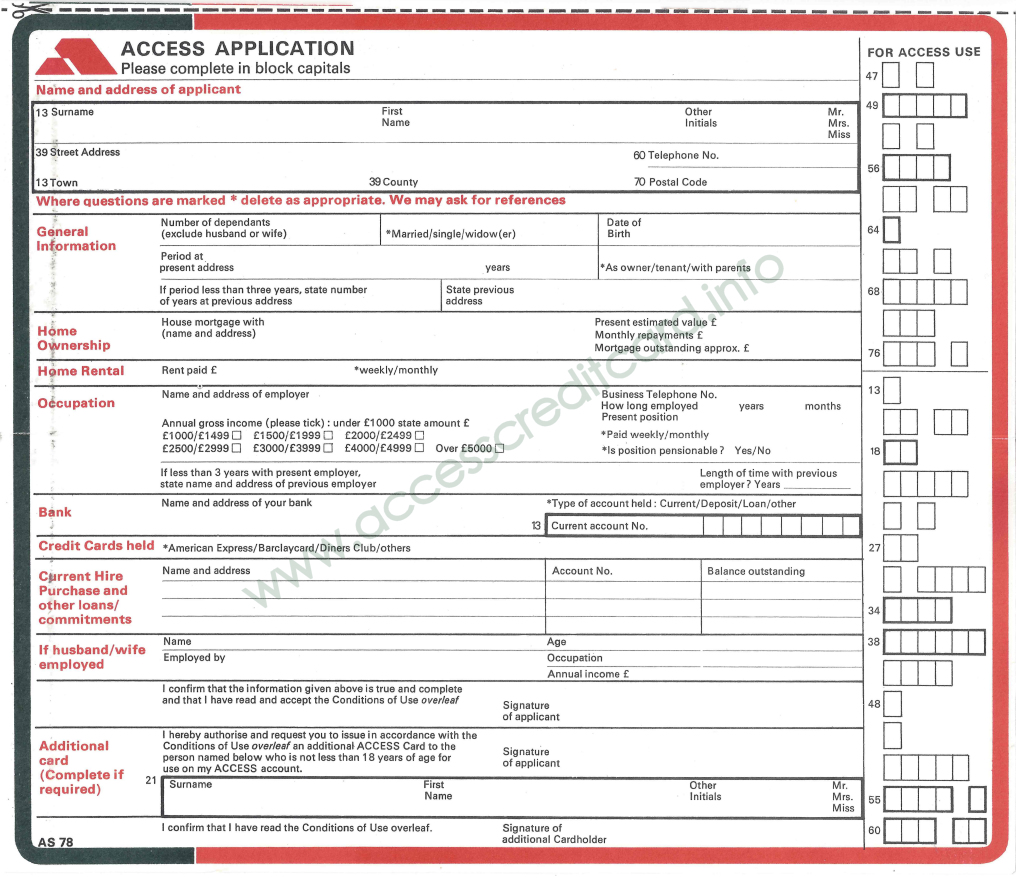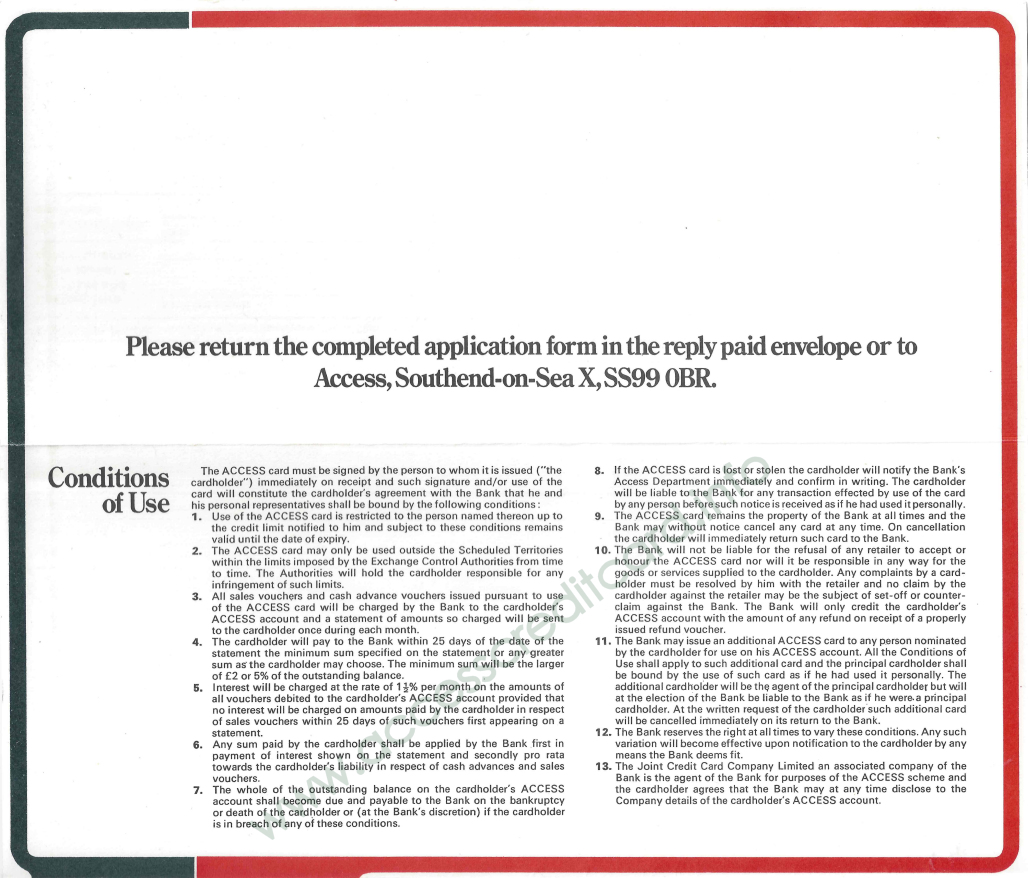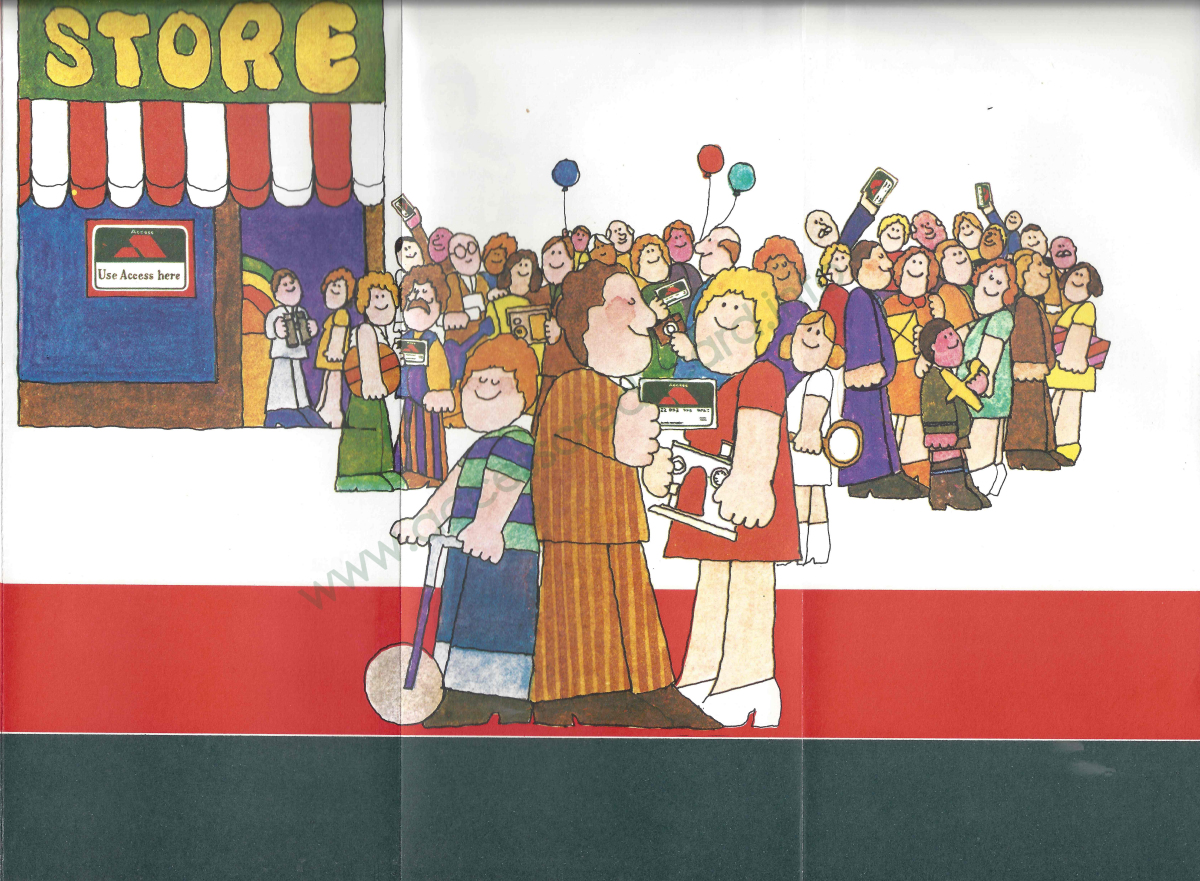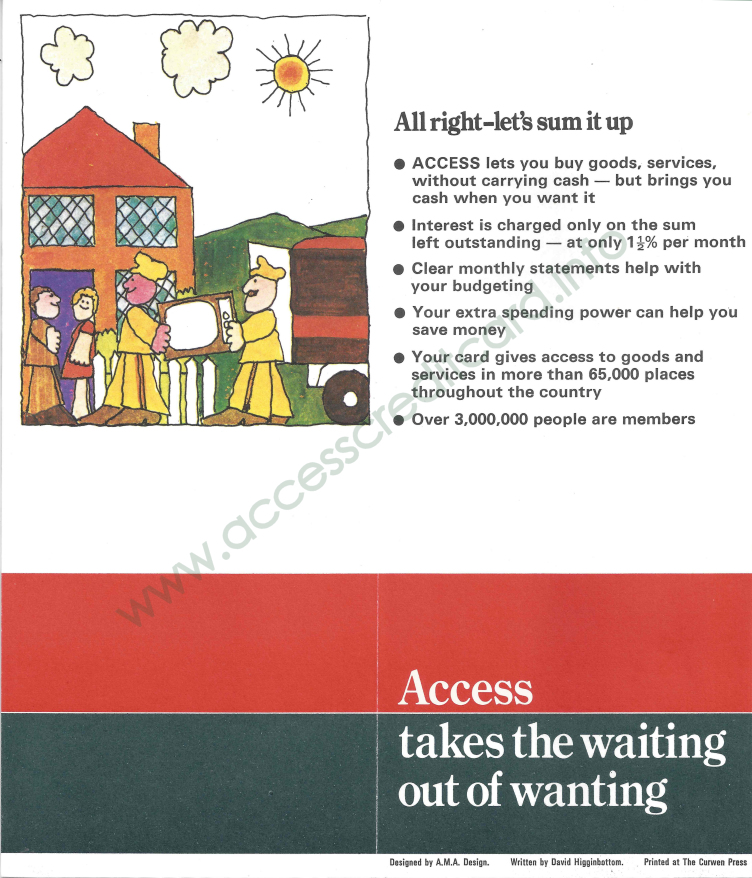 Copyright 2023 - www.accesscreditcard.info :: The Access credit card brand and various related imagery are trademarks of MasterCard International Incorporated.
Access credit card ~ Visa ~ MasterCard ~ Barclaycard
Website by Ontime Development.