Apply for an additional Midland Bank Access Credit Card
OK - so you can't really apply, but these old forms for additional cardholders are interesting nonetheless.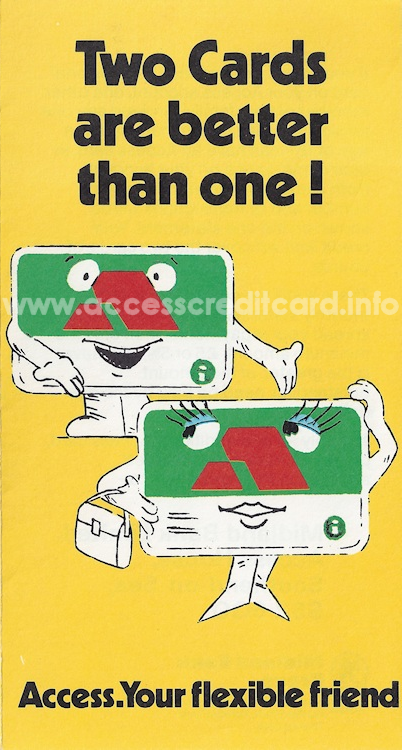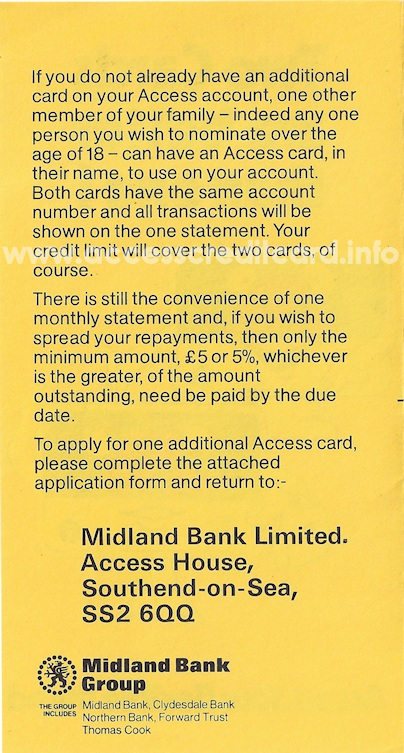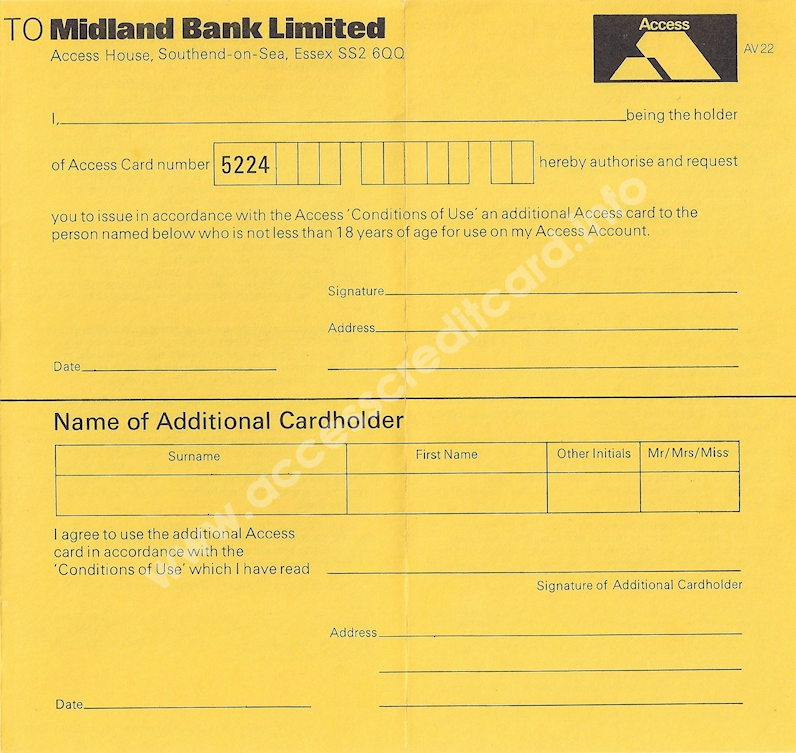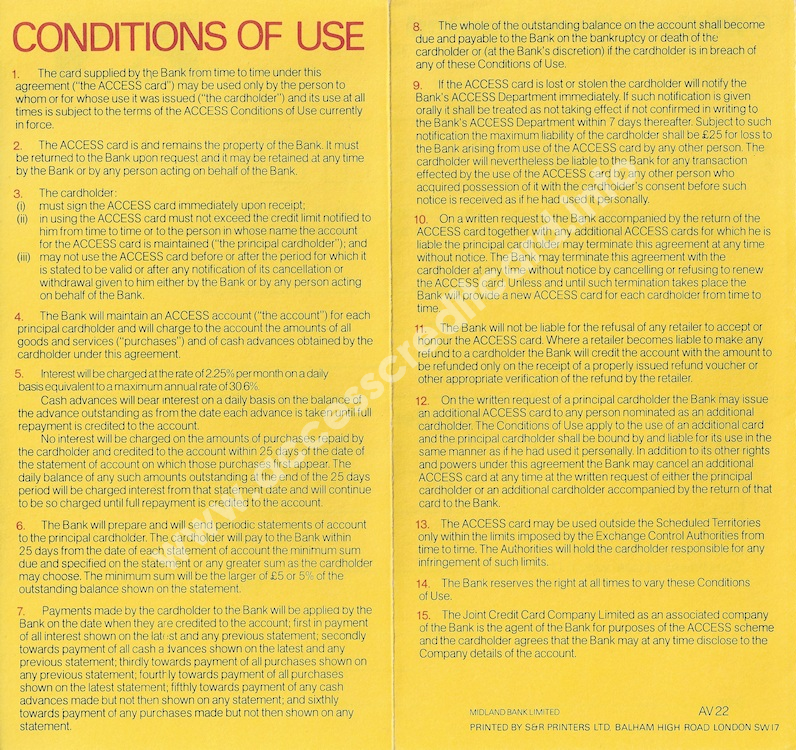 Copyright 2023 - www.accesscreditcard.info :: The Access credit card brand and various related imagery are trademarks of MasterCard International Incorporated.
Access credit card ~ Visa ~ MasterCard ~ Barclaycard
Website by Ontime Development.