Access Credit Card Paper Adverts: 1978 - mid 1980s
Sources
This page contains many adverts that have been collected from various sources. Some have been purchased as paper ephemera items, whilst many have been copied from digital scans of magazines. In particular, the scans listed below as TV Times adverts have been obtained cheekydog1 on ebay. His DVDs are well worth a look for any similar research.
1978
Probably the most iconic of all of the Access advertising campaigns began - Money and Access arrived in 1978, along with the slogan "Your Flexible Friend". Compared to contemporary adverts, the font used on these adverts is extremely modern.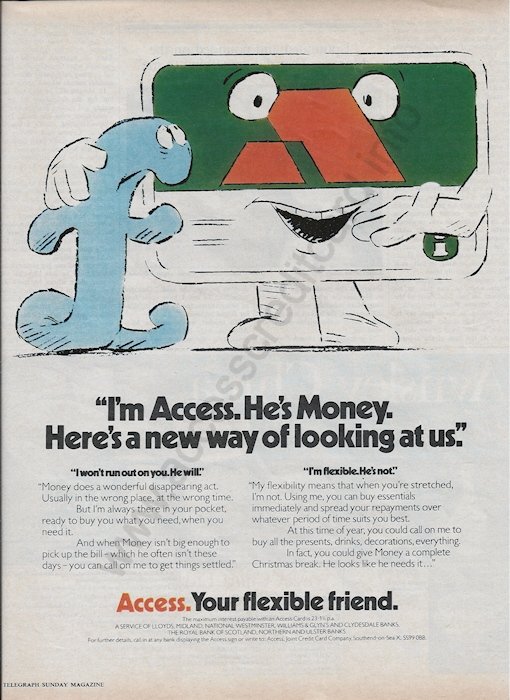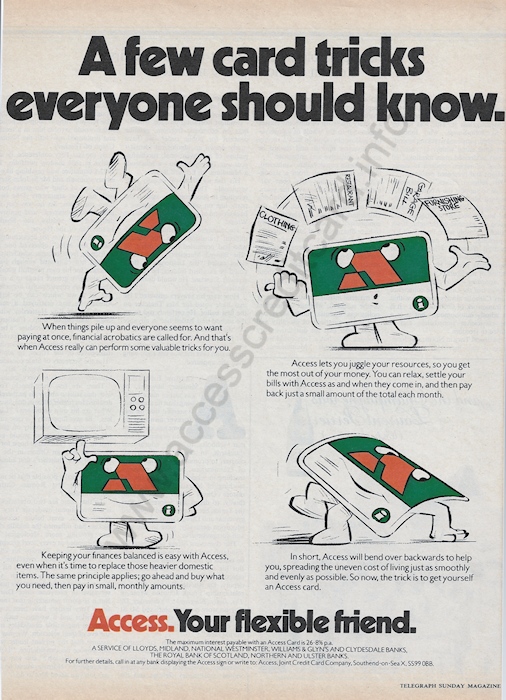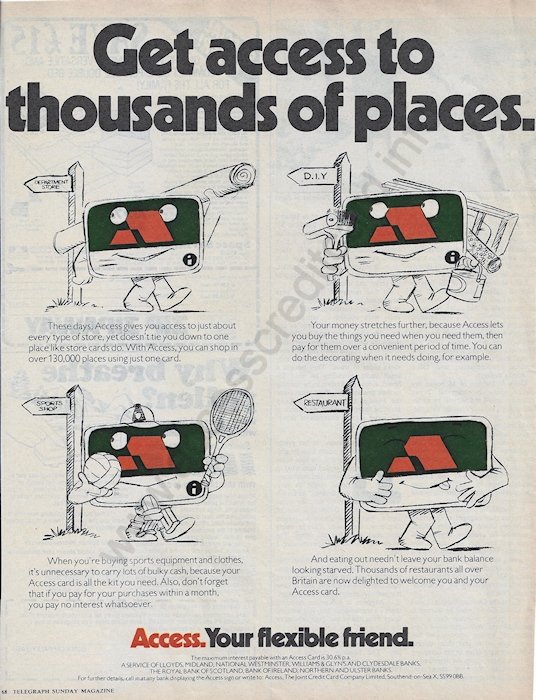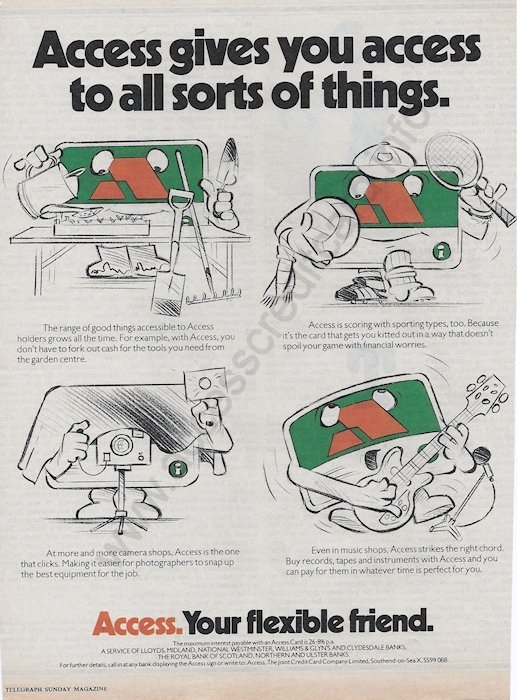 1981
Many thanks to Ed Sutton who supplied me with these papers, showing the paper and TV ad campaigns planned for the autumn of 1981.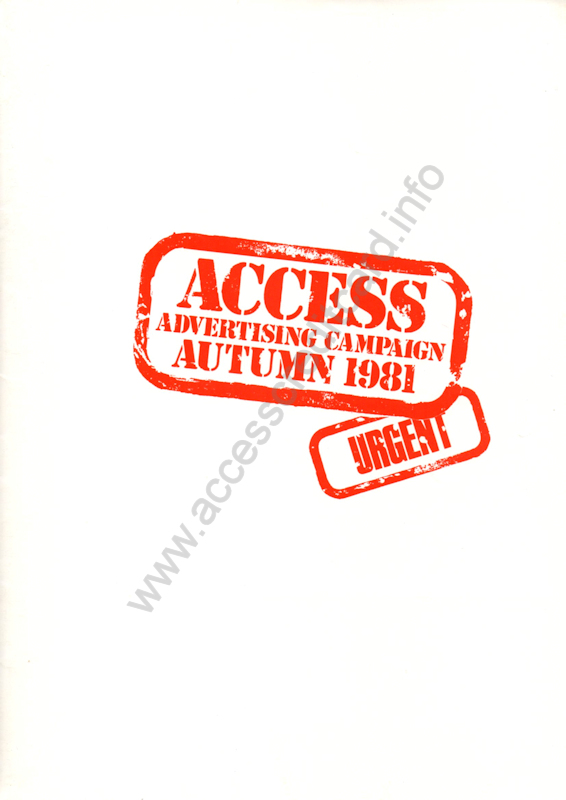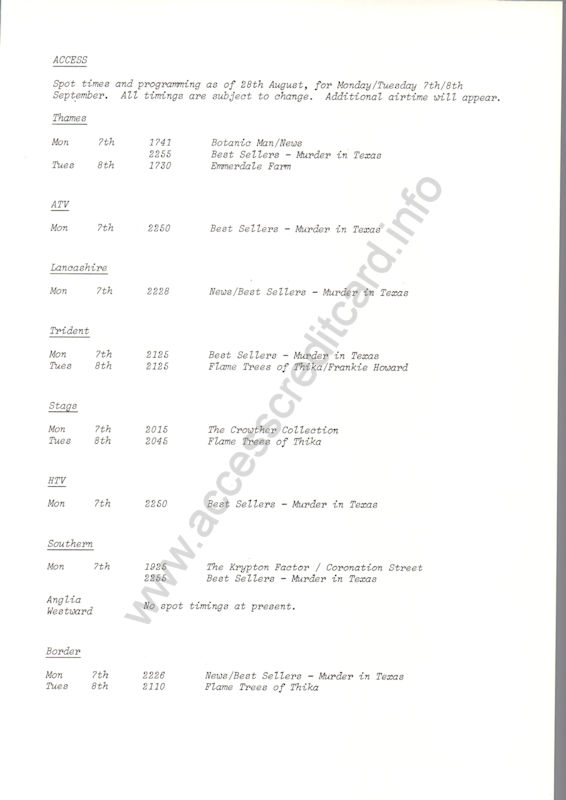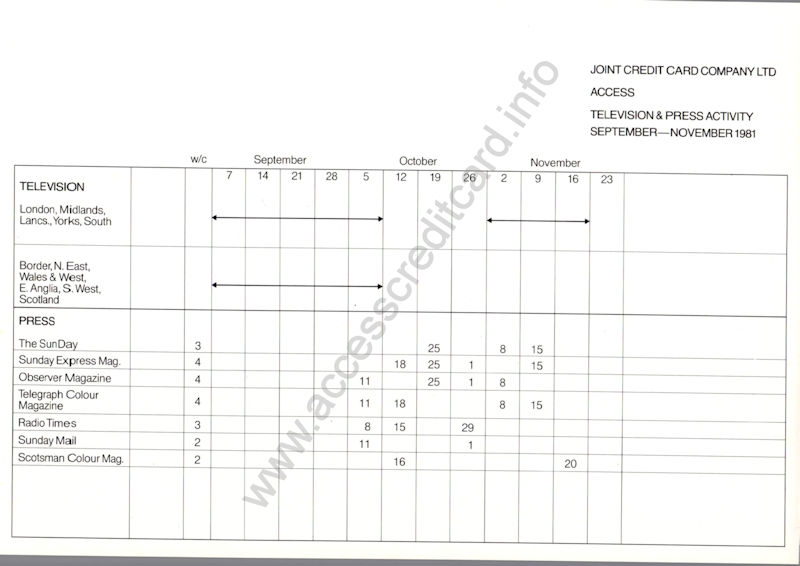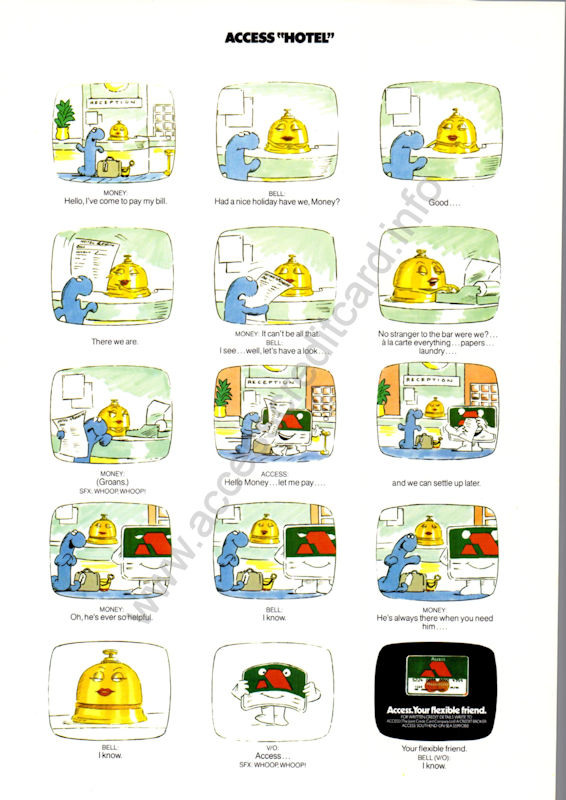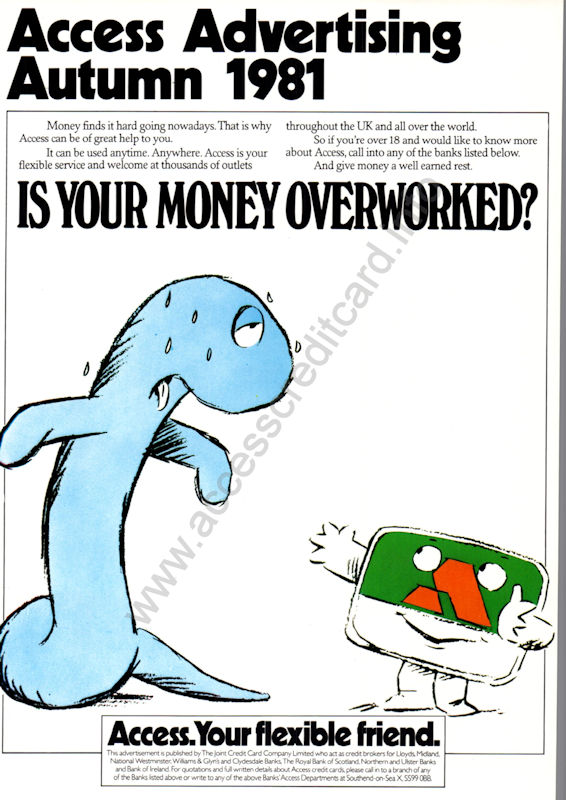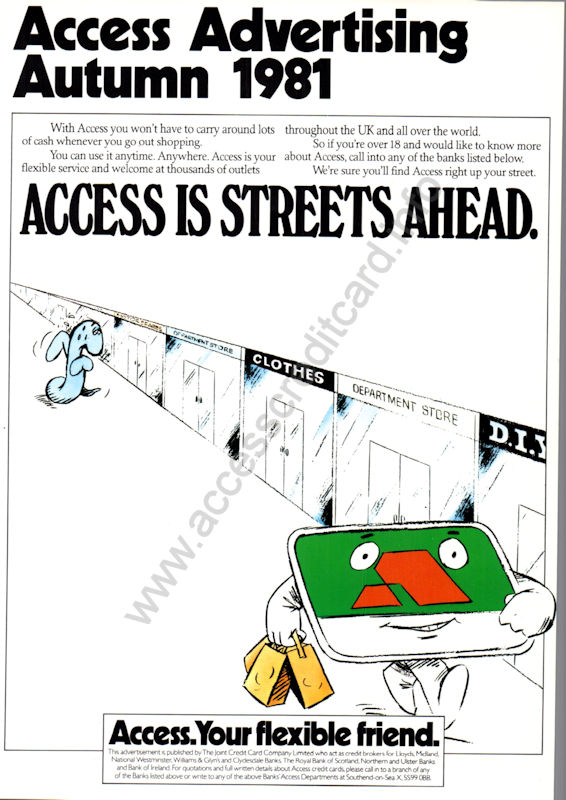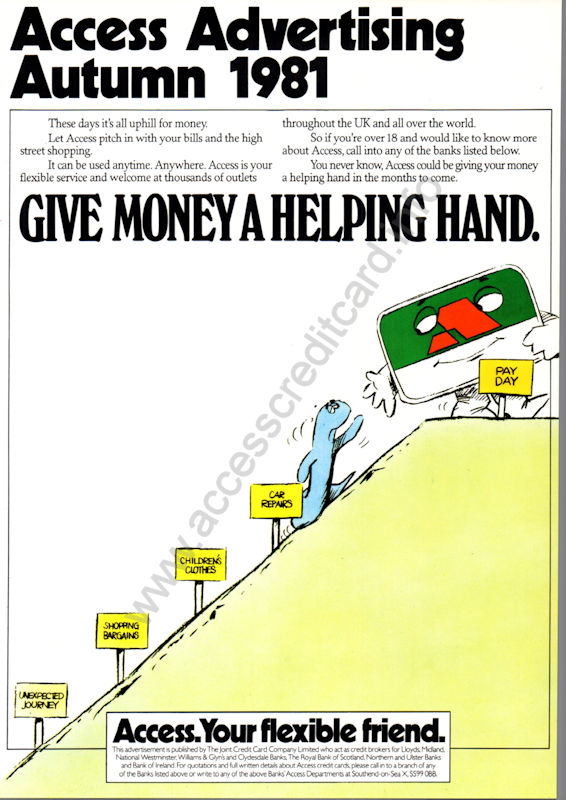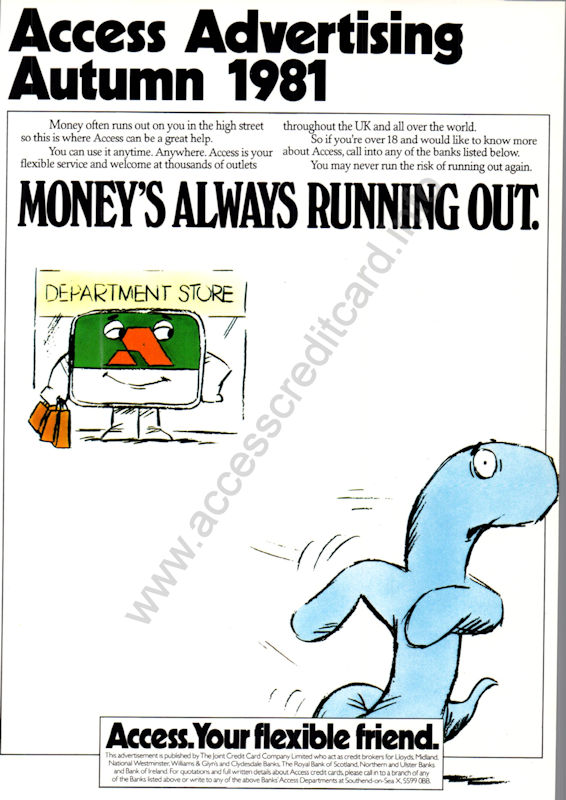 Copyright 2023 - www.accesscreditcard.info :: The Access credit card brand and various related imagery are trademarks of MasterCard International Incorporated.
Access credit card ~ Visa ~ MasterCard ~ Barclaycard
Website by Ontime Development.